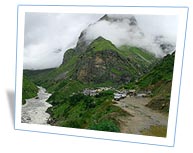 Chawla Travels, Rishikesh combines the freedom of independent travel with comfort and luxury. Our objective is give our esteemed guests an experience of their lifetime. Care and attention to details is our Top Priority. Nobody shows you India and World the way we do. So come and indulge yourself in exotic locations, imaginary experiences, different cultures, regional cuisines and exquisite accommodations. We offer you vibrant ideas for mesmerizing your dream holidays. Our packages are designed which offers you flexibility of travelling at your own pace, and convenience. Chawla Travels not only brings you the experiences that others simply don't offer, we also ensure that you end up with more free time to enjoy your destination on your own.

As a local expert, we specialize in organizing tours to chardham destinations (Gangotri, Yamunotri, Kedarnath and Badrinath), Valley of Flowers (and other Himalayan valleys), Kullu Manali, Shimla, Nainital and other less explored and untouched hill stations and towns in northern India. Not only that, we are looking to find and create even more opportunities in the northern Himalayan region, be it wildlife, bio-geography, adventure, religion or local culture.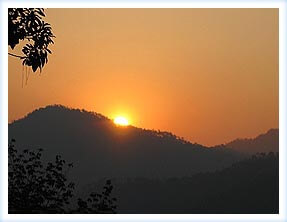 Chawla Travels also stands for the key principles of responsible tourism. To each and every destination where we take you our local experts and travel guides accompany you to assist and guide as to how to leave the least impact on the environment. We are constantly making efforts to set off our carbon footprints so that we leave a healthier planet to our next generation and make this world a better place to live in.

Security has always been the main concern at Chawla Travels. Whether you are alone or with your family and kids, you can travel with us the safest way. We follow strict quality control and superior service standards to make your journey one of its kind. Right from the time you arrive at our office till you leave, you can be rest assured that you are traveling with one of the most trusted and qualified travel agents in the country.

Infrastructure
Our workforce includes a team of well trained and dedicated professionals. We also have a good network with other tour operators in the country who help us in air ticket bookings, hotels bookings and tour planning.

Clients
Our clientele includes individuals, groups, corporate houses, and yoga camp and government organizations. Many multinational companies have availed of our services in the recent past and have become our clients.
Services we offer:

Hotel Reservation
Accommodation facilities are also arranged by us in hotels of all categories for individual and groups in all parts of India. With an extensive network of hotel booking services we offer discounted rates in all the hotels ranging from deluxe to standard hotels. On request, we also provide stay in the houseboats and sanctuaries guest houses.

Car/Coach Rental
We offer car and coach rental services for hassle-free travel. For sightseeing we boast a large fleet of cars like Ambassador, Tata Indica, Tata Sumo, Toyata Quails, Maruti Alto, Mahendra Xilo, Innova, Tavera, Honda City, and large coaches. Only you have to inform us the place and time and our chauffeur along with the desired car will be there to receive you.

Air Ticketing
We also offer air ticketing services to our clients and customers. All you have to do is inform us about the destinations and preferences and we will do the rest for you as soon as possible.

Train E-Ticket
We also Authorized agent for Train E- ticket.