Tapkeshwar Mahadev Temple, around 6.5Km from the main city of Dehradun, is situated on the bank of a river that adds to the beauty of the holy place. One of the oldest Shiva lings is in the cave nearby where the river enters and water drops drip down on the Shiva ling. The small cave with this splendid scenery is said to be once resided by Dronacharya- the teacher of Pandavas and Kauravas in Hindu holy epic Mahabharata written by Ved Vyas. The cave is named Drona Cave after his name.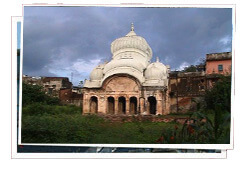 Legend of Tapkeshwar Mahadev Temple

When Dronacharya's wife Kalyani gave birth to Aswosthama, the couple had a problem to feed him because milk didn't produce in Kalyani's breast. Dronacharya could not afford to buy cow or cow milk for his son. Young Aswosthama was a clever child to know his parent's problem and prayed to lord Shiva for milk. Happy with child Aswosthama's prayer, lord Shiva provided him with milk drops which dripped on the Shiva ling in Drona Cave – the cave where Dronacharya and his family resided. Thus Aswosthama's hunger and desire was fulfilled. Today, we can see the captivating scene of water drops silently dripping down to the Shiva ling. Tapak means to drip, thus the name Tapkeshwar meaning that drips.

Tapkeshwar Mahadev Temple | How to Reach?

Tapkeshwar Mahadev Temple is 30.7Km from Jolly Grant Airport Dehradun, 9.7Km from ISBT Dehradun and 7.5Km from Govindnagar Railway Station Deharadun. You can get taxi at the airport, taxi, City Bus or three wheeler nearby the ISBT or Railway Station from where you can make your way to Tapkeshwar.

FRI
Established as Imperial Forest Research Institute in 1906, Forest Research Institute (FRI) Dehradun, is a premier institution under the Indian Council of Forestry Research and Education (ICFRE). Styled in Greeko Roman Architecture by C.G. Blomfield, the main building is a National Heritage which was inaugurated in 1929.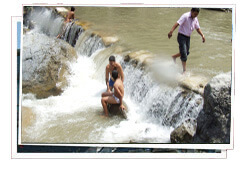 FRI Dehradun is one of the oldest institutions of its kind and acclaimed the world over. The Institute's history is virtually synonymous with the evolution and development of scientific forestry, not only in India, but over the entire sub-continent. Set in a lush green estate spread over 450 hactares, with the outer Himalaya forming its back drop, the institute's main building is an impressive edifice, marrying Greco-Roman and Colonial styles of architecture, with a plinth area of 2.5 hactares. The Institute has a developed infrastructure of all equipped laboratories, library, herbarium, arboreta, printing press and experimental field areas for conducting forestry research, quite in keeping with the best of its kind anywhere in the world. It is 7 Kms from Clock Tower, on the Dehradun-Chakrata motorable road and is of the biggest forest based training institute in India. Most of the forest officers are a product of this institute. The F.R.I. with its majestic building also houses a Botanical Museum for the attraction of tourists.