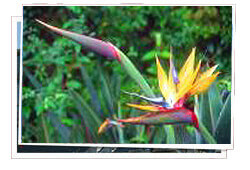 Whether it's the literature by the mountaineers and botanists or the Hindu mythology, the Valley of Flowers has its own unique place. It is a strikingly expressive high altitude Himalayan valley. As a popular national park in India, it is known for its variety of flora and fauna and is internationally recognised for the diverse alpine flora. The Valley of Flowers wonderfully represents the West Himalayan bio-geographic zone. Since it was declared a national park in 1982, the Indian government has been taking vatious measures to preserve the pristine beauty of the valley. Gauri Parbat, at 6,719 m above sea level, has the eminence of being the highest point in the national park.

To reach the Valley of Flowers, visitors first need to get to Joshimath, the closest major town from the valley. You can easily reach Joshimath either from Haridwar or Dehradun. Hire a vehicle from Joshimath to get to Gobindghat. From here, the Valley of Flowers is a 17 km trek. Get your lodging arrangements done at Ghangharia itself. Apart from being home to a diverse flora, the national park is also home to animal species like Asiatic black bear, snow leopard, brown bear, blue sheep etc.

General Information
---
Altitude: 3,235 mts.
Climate: Summer: Cool during the day and cold at night.
Winter: Snow-bound touching sub-zero.
Clothing: Summer-Light woollens, Winter- Heavy woollens.
Languages: Hindi, Garhwali, English.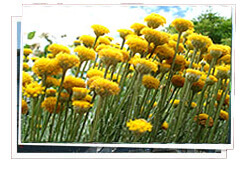 How to Reach
---
Air: Nearest Airport is Jolly Grant, 18 kms form Rishikesh.

Rail: Nearest railhead is Rsihikesh 250 kms, Haridwar 270 kms.

Road: The Road to Yamunorti diverts at Dharasu, on way to Uttarkashi. Important road distance are: Hanumanchatti 14 kms, Dharasu 107 kms. Tehri 149 kms.